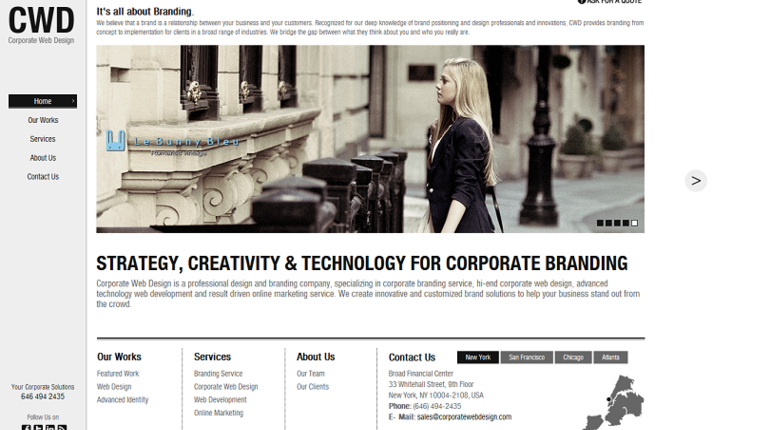 Corporate Web Design launched its new website www.corporatewebdesign.com.
As a division under Verecom Technologies, Corporate Web Design (CWD) provides innovative and customized brand solutions to help business stand out from the crowd nationwide. At CWD, a unitized brand solution typically offers corporate branding service, high-end corporate web design, advanced technology web development, and result-driven online marketing. CWD's clients include world-known brands as well as many middle market and emerging digital start-ups.
In need of a rebranded website that highlighted the latest portfolio, a custom website design emphasizes CWD's previous work on several well-known brands, including the meToo Shoes, Catimini and Honors Haven Resort.
The new site also prominently features CWD's services, process, and client case studies that highlight the success of their leading methods for Corporate Branding.
For additional information on the new Corporate Web Design website or to find out more about Corporate Web Design, please contact us now.