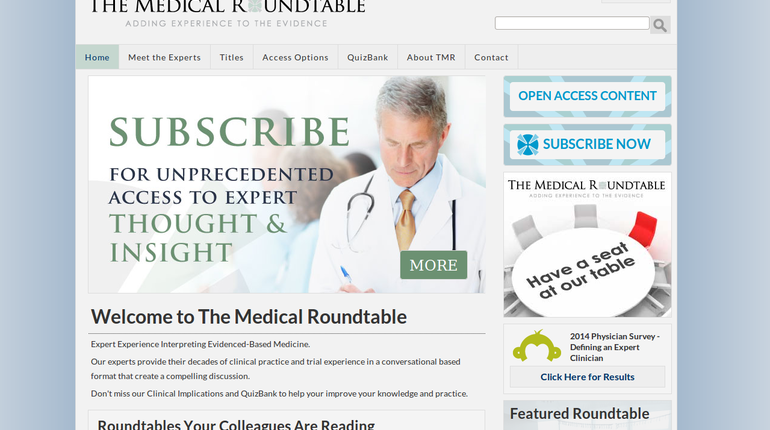 The new website of The Medical Roundtable (TMR), a new peer-reviewed Medical Journal dedicated to publishing expert roundtable discussions went live on 6 September, 2012. The community of Physicians and Medical Professionals now has access to TMR eagerly awaited exciting new range of roundtable discussions.
The launch of the new website, which reflects the TMR brand: "Adding Experience to the Evidence" and scope of services while offering valuable content to its audiences.
In midst of July, the TMR project team was seeking a vendor to rebrand their web presence and launch by the end of August. Having a timeline in mind, Verecom Technologies, a New York Web Design agency has proposed a committed team of proficient and artistic website designers and web developers worked in close co-ordination with TMR to create a stunning and notable website design with the integration of latest technologies like Drupal CMS, Jquery, CSS and PHP.
Among site features, the new website offers the targeted audiences a chance to view all journals, roundtable discussions and quizzes through a Drupal content access module. The new site also features integration for Drupal Commerce and MailChimp to support paid subscription with different payment options.
TMR expects to be available in over 25,000 family doctors by the end of 2012. For additional information on the new website design and web development or to find out more about our services, please contact us now.